The Presidents vs. the Press
Featuring: Harold Holzer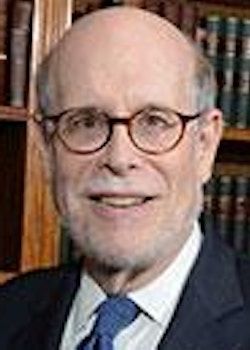 EVENT DETAILS
Our popular outdoor lecture series is back! The New-York Historical Society is thrilled to once again partner with the Bryant Park Reading Room to present a series of free programs in the park. Now in its 12th summer, this year's Non-Fiction at the Bryant Park Reading Room series features a wide array of fascinating talks on presidential history, the Supreme Court, the Civil War, and World War II.
From George Washington to the present day, presidents have quarreled with, attacked, manipulated, denigrated—and sometimes even jailed members of—the media. Scholar Harold Holzer traces the clashes between chief executives and the Fourth Estate throughout history.
Harold Holzer is the author, co-author, or editor of more than 50 books on Lincoln and the Civil War era. His newest book is The Presidents vs. the Press: The Endless Battle between the White House and the Media—from the Founding Fathers to Fake News.
Inclement Weather: In case of foul or inclement weather, please check bryantpark.org or this page for the most up-to-date information on indoor relocation or postponement. You may also contact New-York Historical's Department of Public Programs at public.programs@nyhistory.org or 212-485-9205.  
LOCATION
This program will be held at the outdoor Reading Room in Bryant Park. The Reading Room is located on the 42nd Street side of the park between 5th and 6th Avenues. Look for the yellow and white umbrellas.
TICKETS
Free Admission. No advance reservation is required. First come, first served.
COLLABORATOR
This program is produced in partnership with the Bryant Park Corporation.
This program is produced in partnership with the Bryant Park Corporation.